news: Category:
General
10 February 2021 - in
We're revisiting every track of Source Code on social media before the release of the new pressings by the end of the month.
Joey Gets A Candle [Swayze Meld] is the first track on the second vinyl of Source Code. It is a very moody track, perfect for a soundtrack of a film that never existed. As it is often the case, the interesting things happen at random times during rehearsals. If you go for a wee outside (freezing cold but the stars are amazing on a clear night), the rest of the band usually starts something else and you often end up running back to take part into what could become our next song.
For Joey Gets A Candle [Swayze Meld] it was the night of our first photoshoot. I was laying skulls and feathers to get a picture to put on social media. And Joey came round and suggested a few candles. While we were setting up the scene, the rest of the band started playing a little theme over and over until it finally became this song. The [Swayze Meld] in the title is something else…
Our debut album Source Code was released in 2019 on Fruits de Mer Records. It is now being repressed on Turquoise vinyls (2xLP, 200), to be released on 25th February and available for preorder on Bandcamp: https://moongoosecult.bandcamp.com/merch
#psych #giallo #space #soundtrack #moody #dark #joey #patrickswayze
4 May 2020 - in
Last week we were supposed to finish recording our second album at AR Studio. We also should have played the Globe for BrightField Spring Edition with a bunch of really cool people. Last month we missed an awesome gig that has already been reported for March next year! (more on that later)
But instead of dwelling on all that, let's focus on the fact that we're all fine and active. We've been sending each other bits of stems and whatnot and even if it really feels unnatural (our music has always happened because we were all in the same room jamming together), it still is something. We might even get a track out of it at the end of the lockdown!
A year ago, we were in a local church in Hay-on-Wye, launching Source Code with our spacesuits, smoke, lights, a choir, a church organ, lots of friends and very nice people.
We talked about making it a yearly event, or on the contrary do a tour in churches. Who knows?
Photos by Juliette, Layla, Billie, Emanation, Lief. Artwork by Lapin Blanc.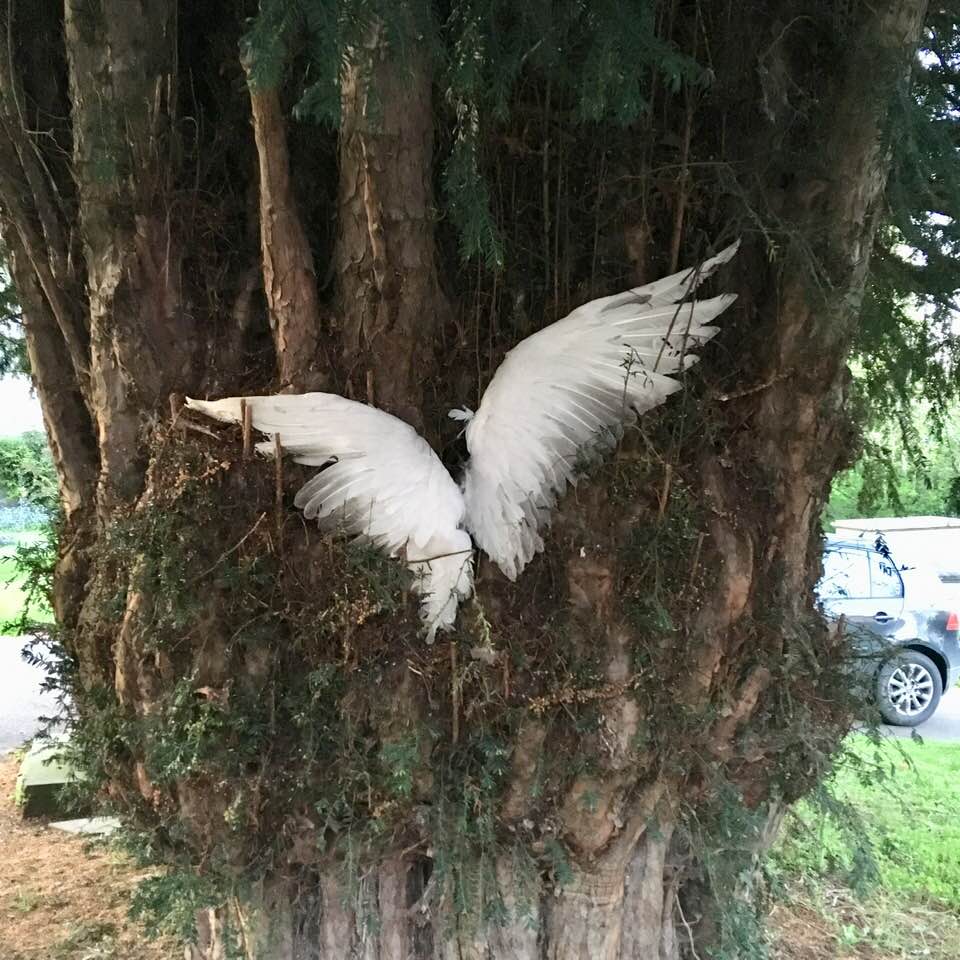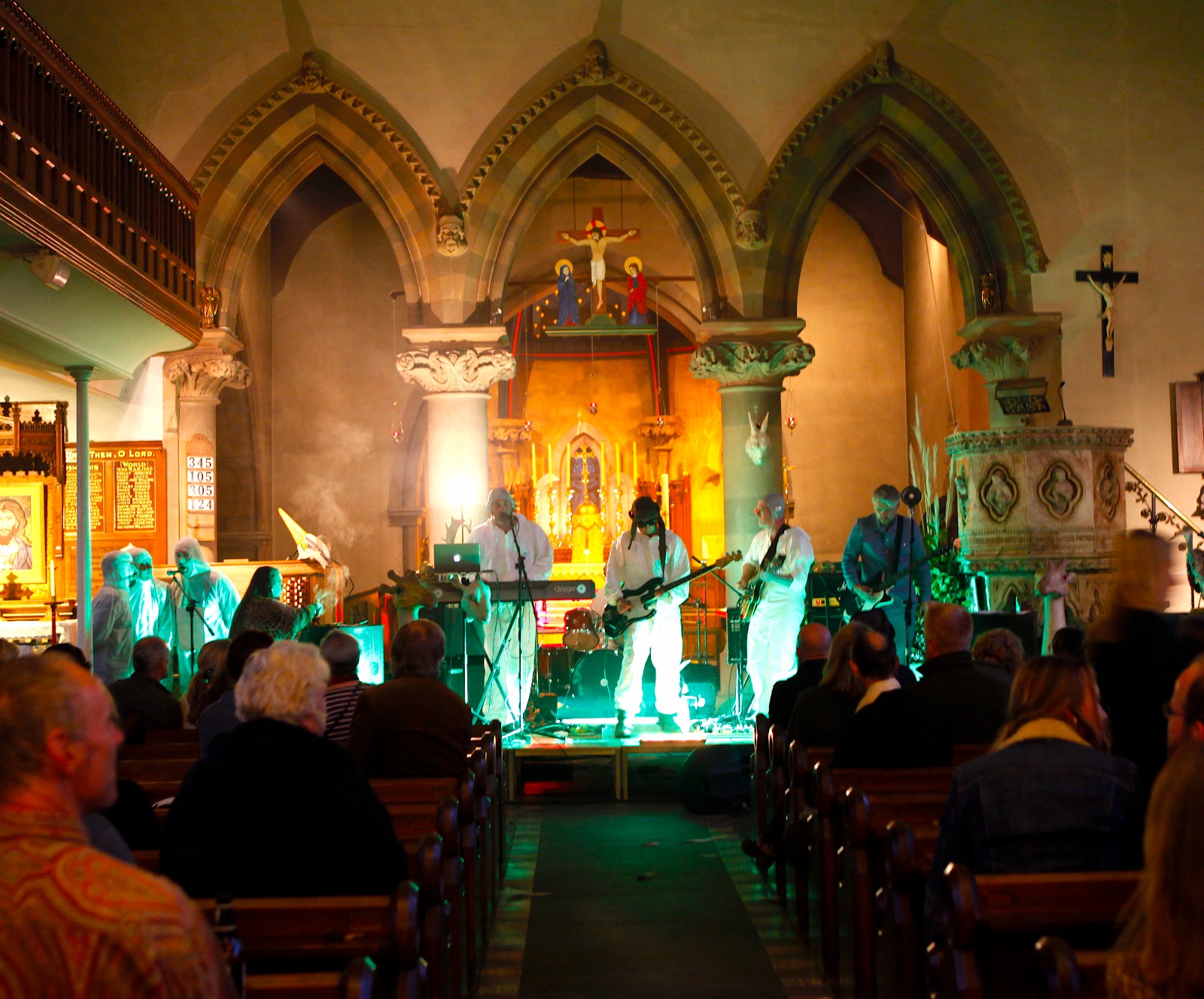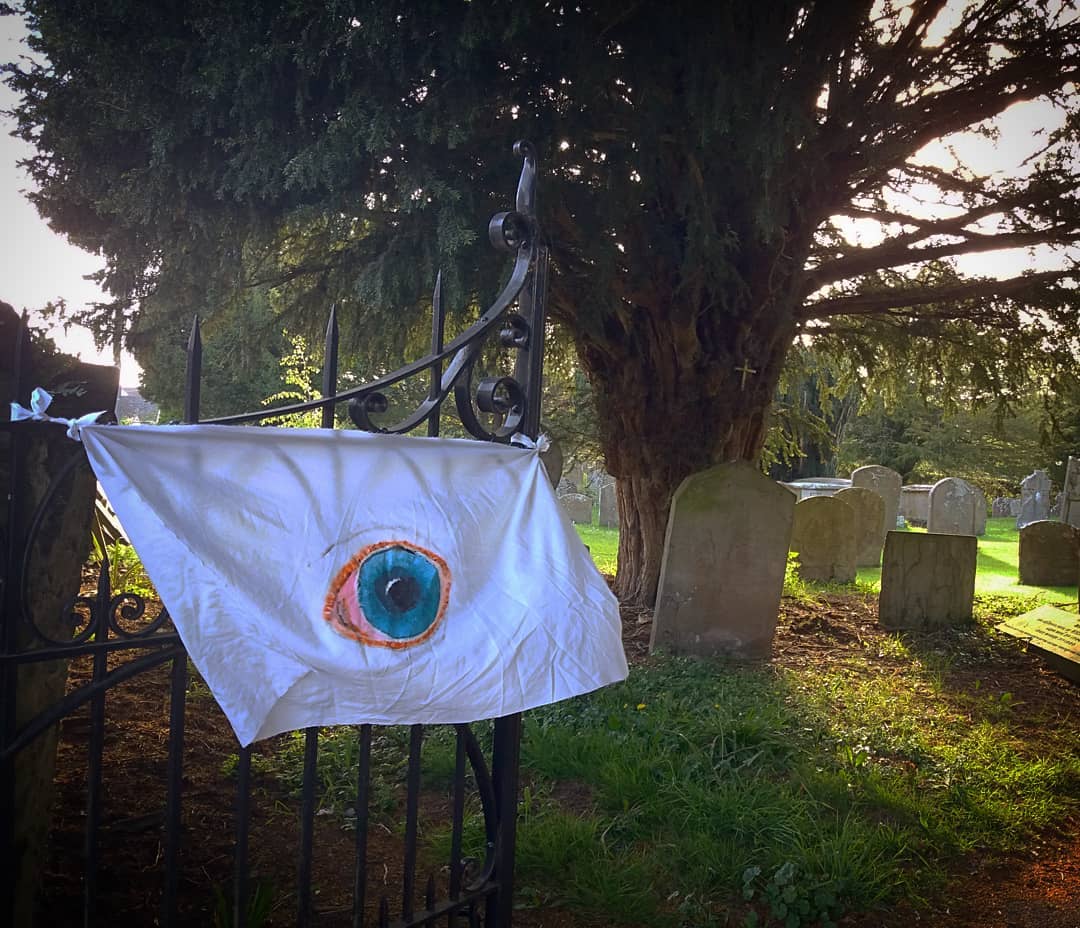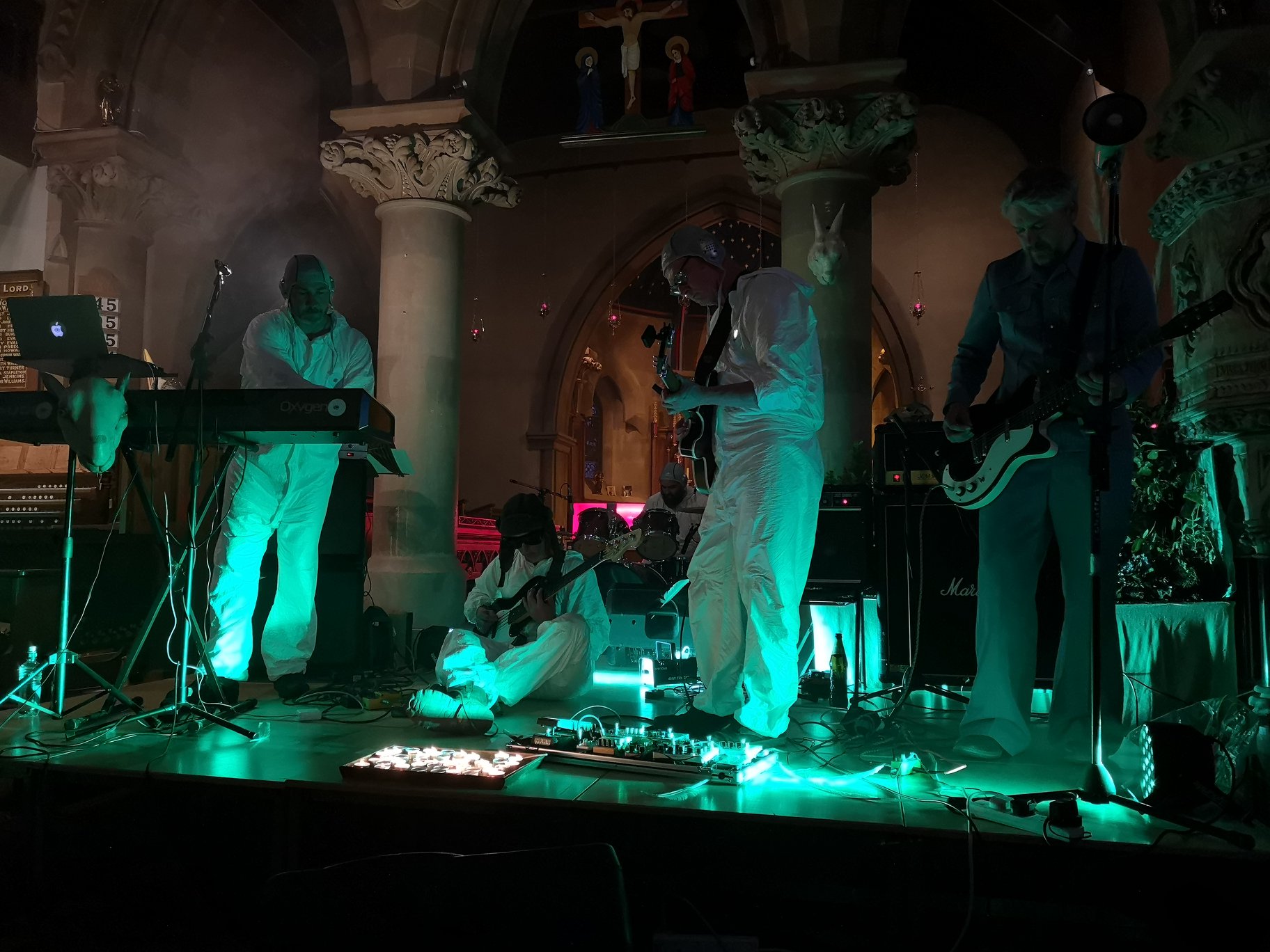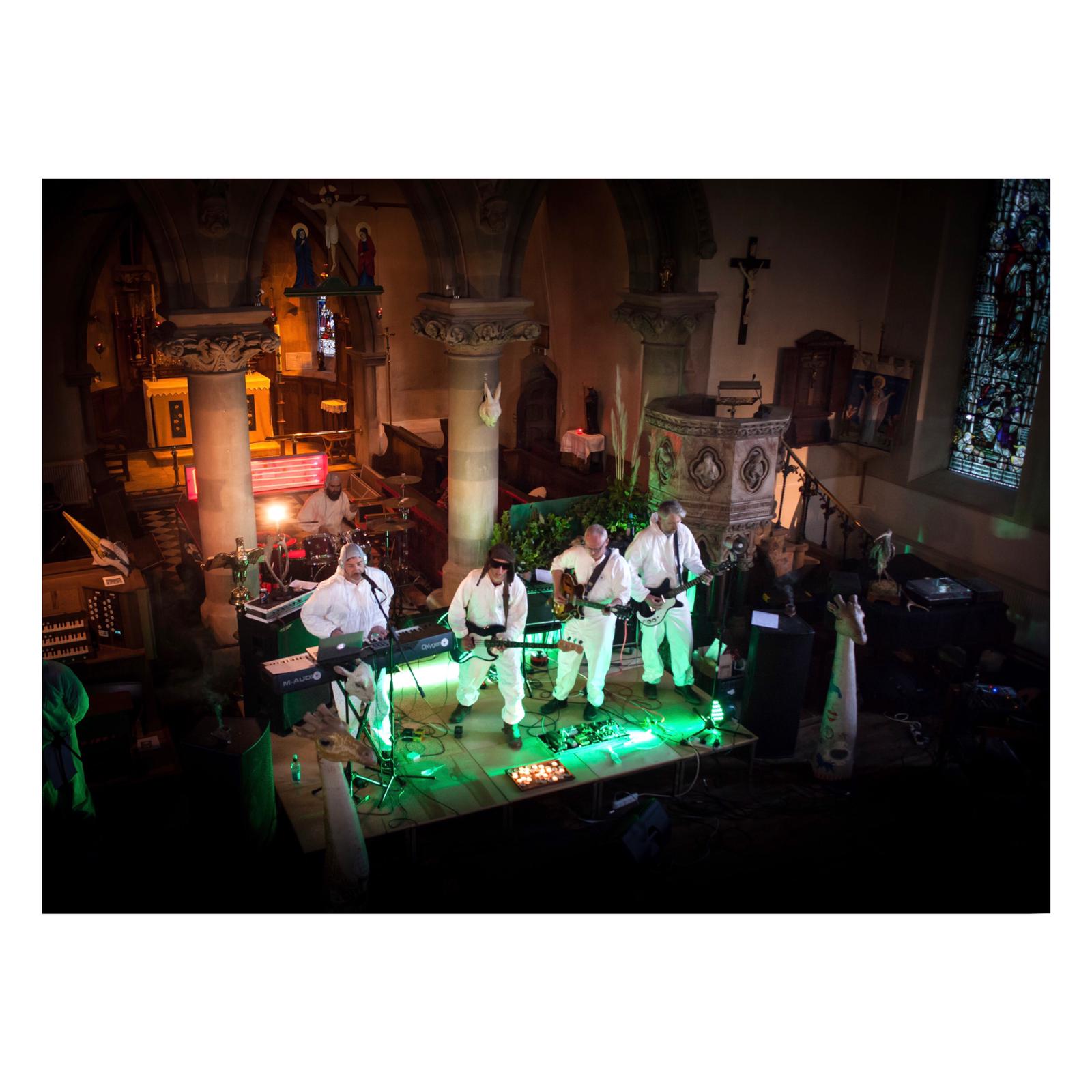 5 April 2020 - in
Today is a special day, it's Antoine's Birthday!
Antoine is the most amazing drummer in the world and a really great human being. He is also in charge of the website.
Here is a photo in action for our latest gig at the Globe, shot by James Rock of Brompton Media!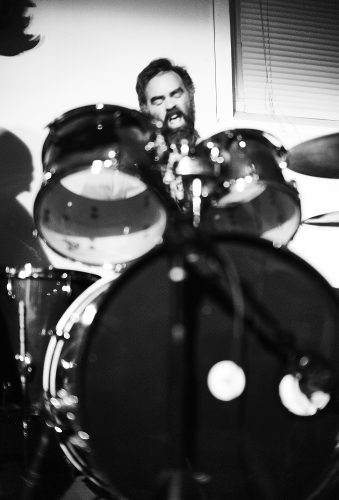 Happy Birthday Antoine!