news: Tag:
hay-on-wye
4 May 2020 - in
Last week we were supposed to finish recording our second album at AR Studio. We also should have played the Globe for BrightField Spring Edition with a bunch of really cool people. Last month we missed an awesome gig that has already been reported for March next year! (more on that later)
But instead of dwelling on all that, let's focus on the fact that we're all fine and active. We've been sending each other bits of stems and whatnot and even if it really feels unnatural (our music has always happened because we were all in the same room jamming together), it still is something. We might even get a track out of it at the end of the lockdown!
A year ago, we were in a local church in Hay-on-Wye, launching Source Code with our spacesuits, smoke, lights, a choir, a church organ, lots of friends and very nice people.
We talked about making it a yearly event, or on the contrary do a tour in churches. Who knows?
Photos by Juliette, Layla, Billie, Emanation, Lief. Artwork by Lapin Blanc.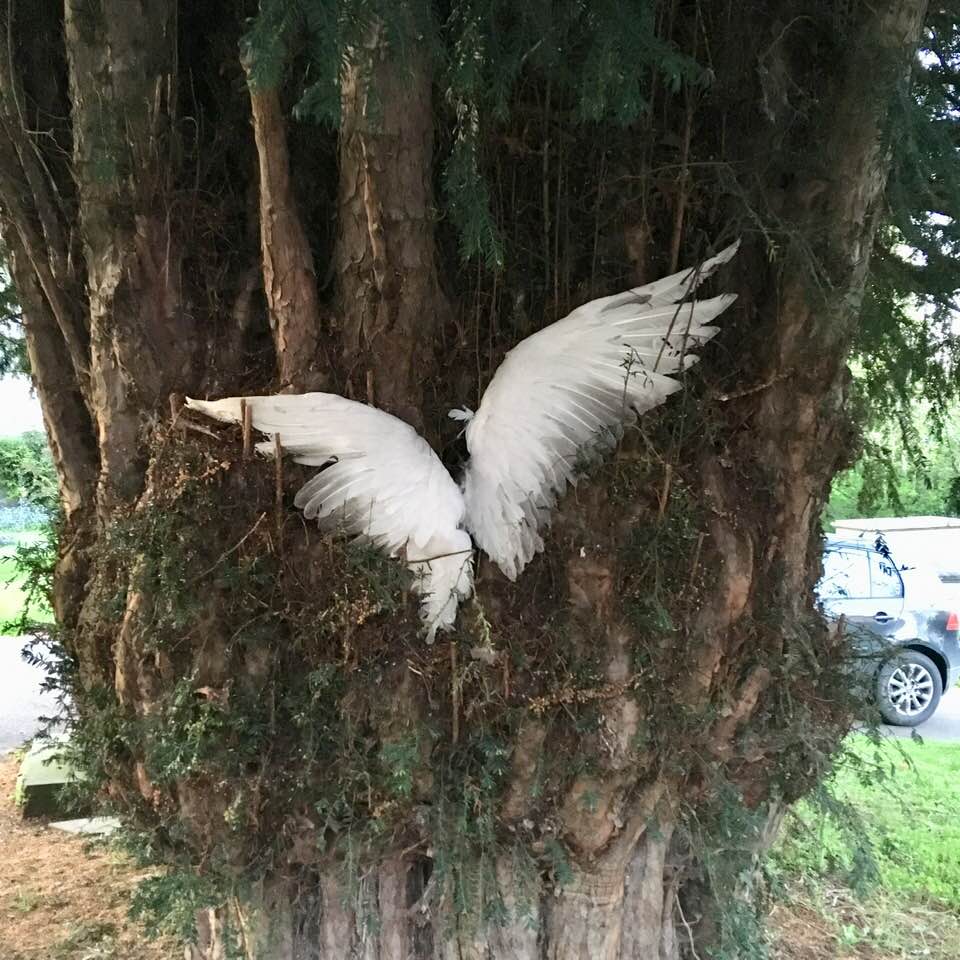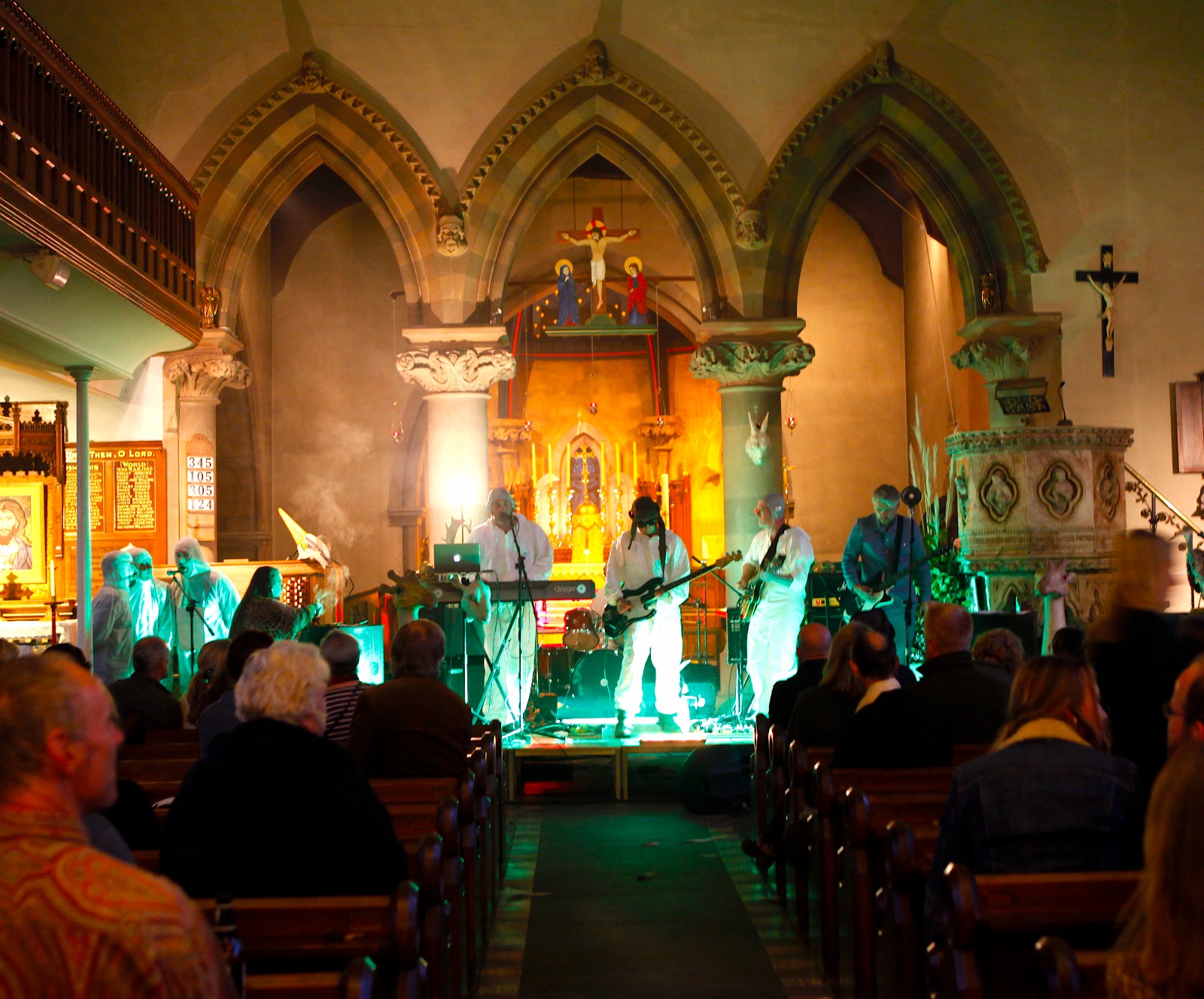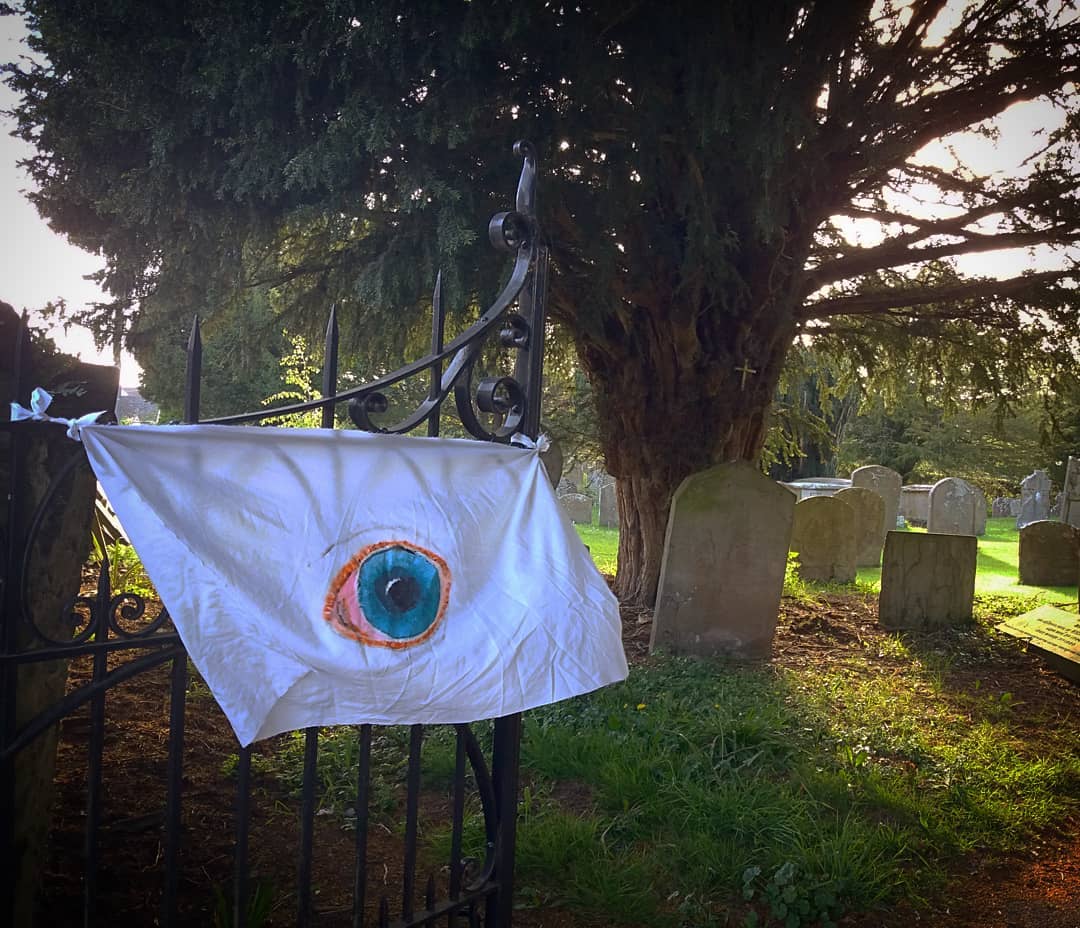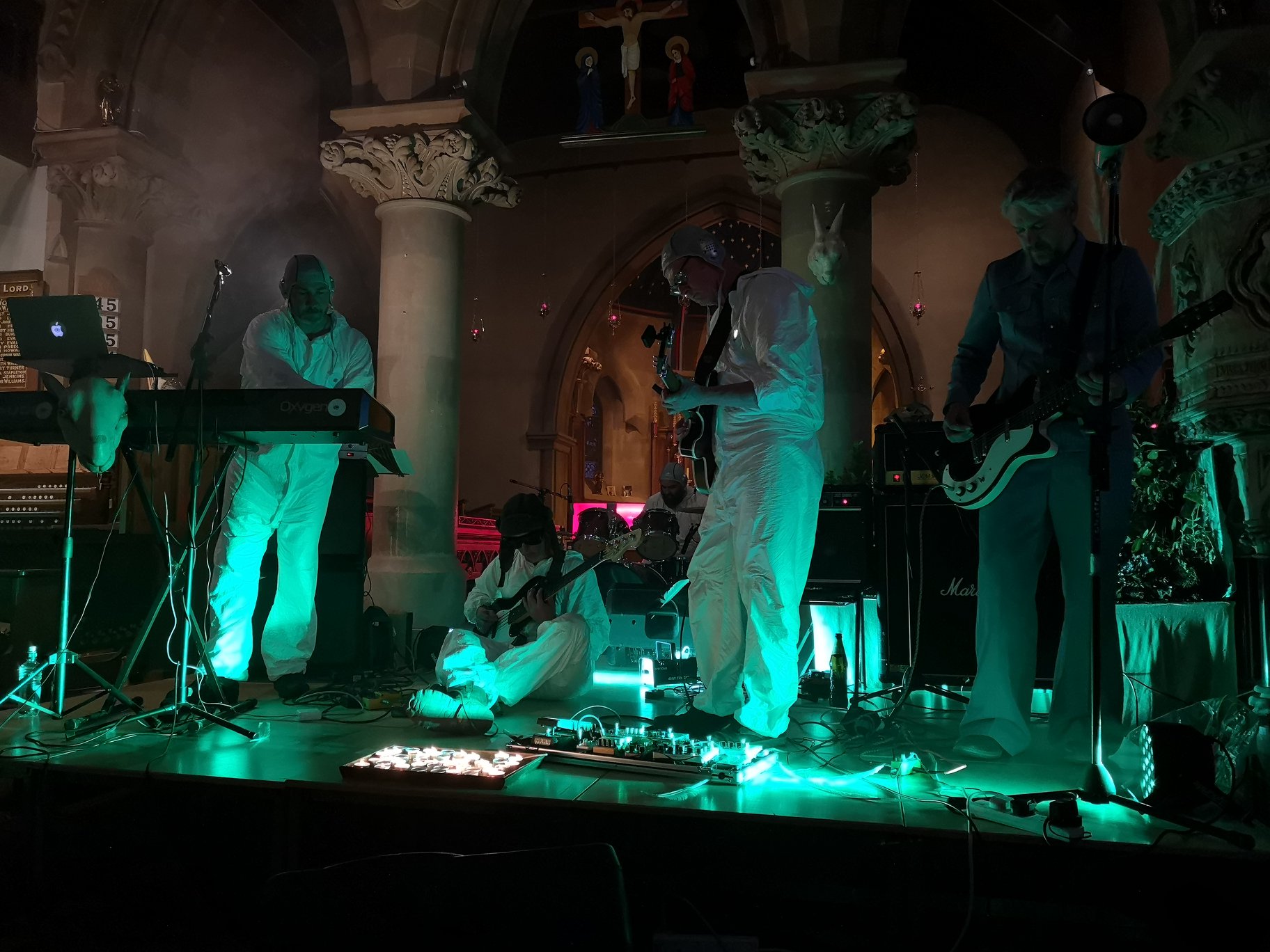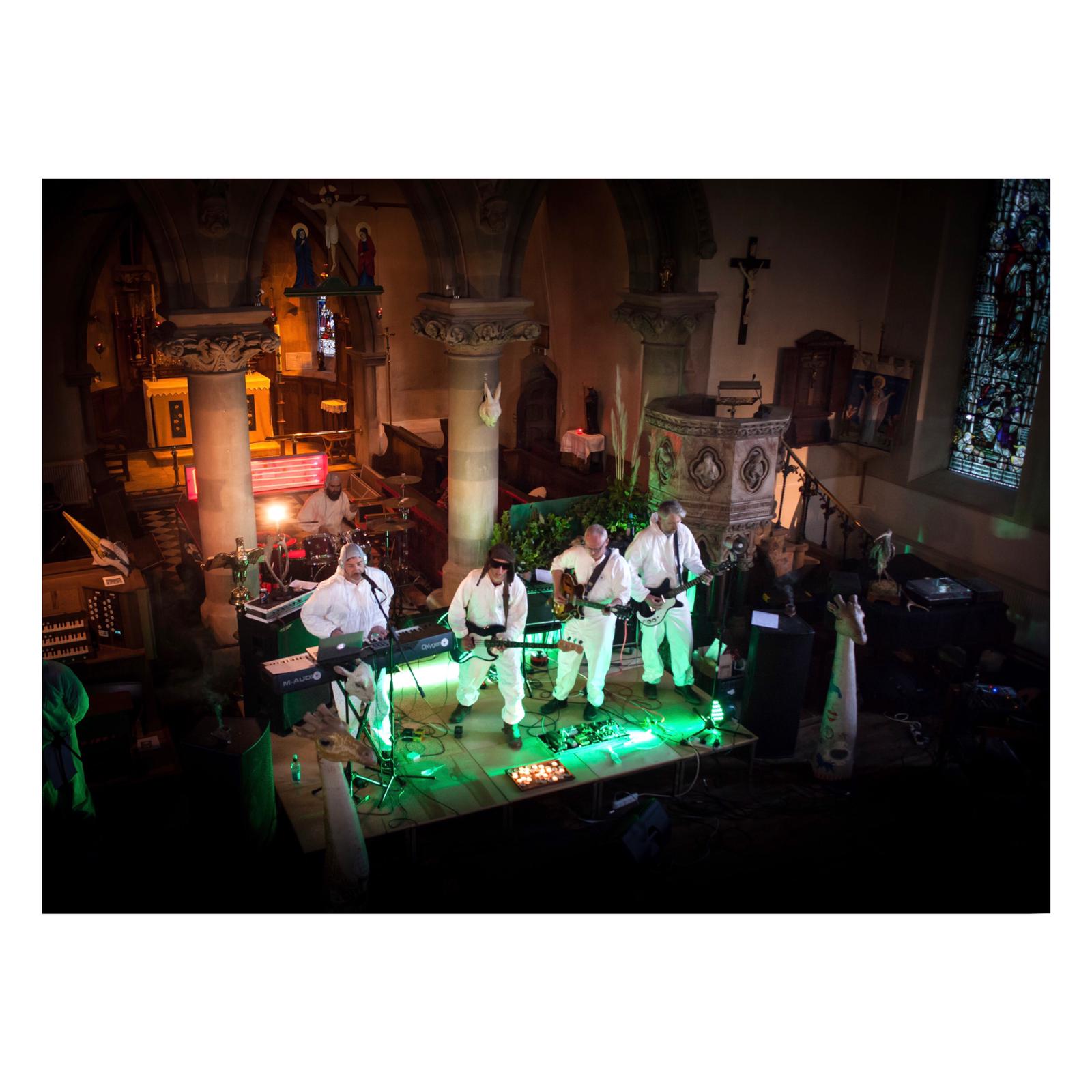 26 March 2020 - in
3 years ago we did our first gig ever!
It was at The Globe at Hay of course and it was quite a special moment.
Nobody knew what to expect and quite a few people were blown away. Quite a few people ran away screaming and never completely recovered.
Al Ashford who was doing the sound that night recorded everything without telling us and mixed what would become our second EP, Live at the Globe. We did a few CDs of this and it is now completely sold out (!) but still available digitally (free): https://moongoosecult.bandcamp.com/album/live-at-the-globe
Thanks to the friends that came to see us that night and thanks to those who came to the next gigs! We can't wait to go back out there!
??