29 December 2019 - in
That bird is extra-terrestrial, it comes from outer-space!
Carnage, our latest video is now live! Check it out 🦅
That's not exactly the same moon goose as on Source Code cover, but you'll see.
Carnage is the 8th track of Moon Goose's debut album Source Code, released on Fruits de Mer Records in April 2019.
1 January 2020 - in
2019 has been a great year for us. After 2 Eps self-released in 2018, we have finally released our debut album Source Code, a splendid double album with a limited edition double gatefold white or clear, thanks to the brilliant Fruits de Mer Records. We sold out on the day of release and had to repress. We got some great feedback, nice airplay and even made it to a few top ten of the year (much appreciated!).
We have also done quite a few gigs (including one in a Church for Source Code's Release Party) and have played with great bands (including Ecstatic Vision, Lacertilia, Cybernetic Witch Cult, Darsombra and more), played at Latitude Festival, and at the 17th Dream of Dr Sardonicus in Cardigan with a crazy line-up. We made tons of new friends and are very thankful for all that.
What's next for 2020?
Well, I think we started working on the second album even before the first one was released… It should come out later this year if all goes according to plan. We still have a few songs to polish, record, and produce before we send everything to the factory. More on that soon.
Happy New Year!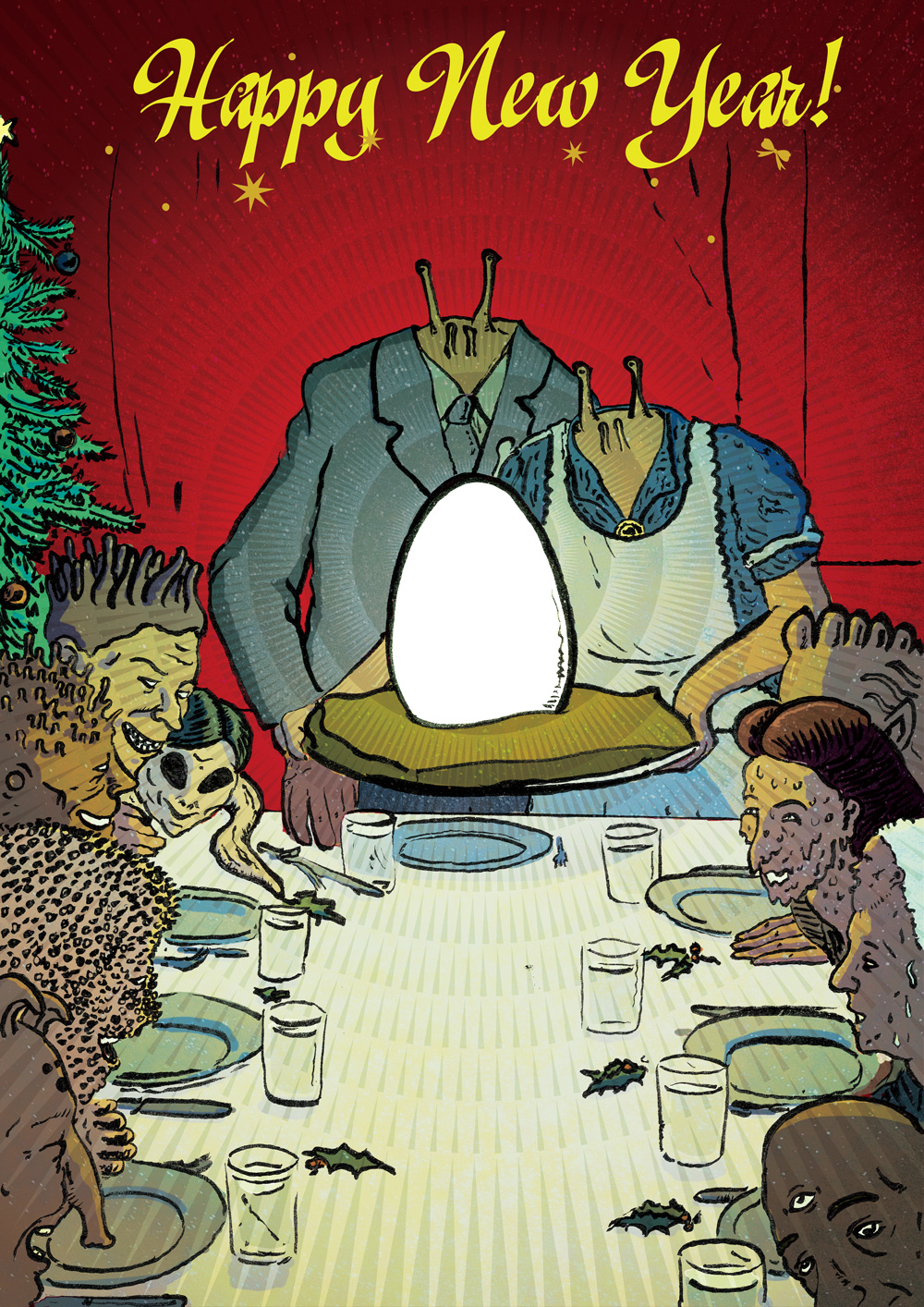 31 December 2019 - in
This might be the last order of the year, a double LP vinyl version of Source Code + a digipak version of the same album, flying soon to the US.
Thanks for the amazing support!