26 March 2020 - in
3 years ago we did our first gig ever!
It was at The Globe at Hay of course and it was quite a special moment.
Nobody knew what to expect and quite a few people were blown away. Quite a few people ran away screaming and never completely recovered.
Al Ashford who was doing the sound that night recorded everything without telling us and mixed what would become our second EP, Live at the Globe. We did a few CDs of this and it is now completely sold out (!) but still available digitally (free): https://moongoosecult.bandcamp.com/album/live-at-the-globe
Thanks to the friends that came to see us that night and thanks to those who came to the next gigs! We can't wait to go back out there!
🥳👽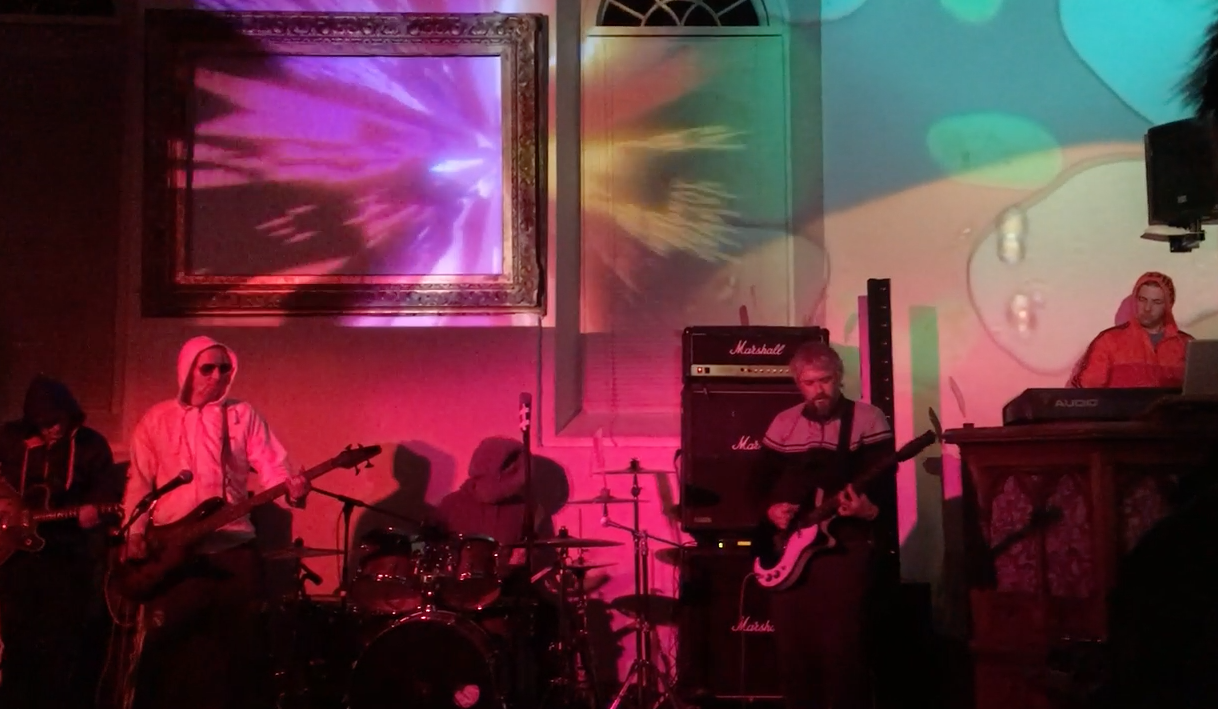 20 March 2020 - in
Hi goslings,
Like everybody else we enter now a kind of hibernation state due to the pandemic and retreat to the Moon. Space is the way!
Our gig in Hay on 25h April has been cancelled, hopefully to be rescheduled later.
The plans to take part in a magnificent Prog Fest at the end of March also.
We might be able to do the planned gig in Birmingham late May if all of this is behind us at the time.
In the meantime enjoy a sneaky preview of a new track called Edible Druid, mixed by Ryan Jordan.
Take care of you and yours and stay safe.
11 March 2020 - in
[ EDIT :: the gig has been cancelled due to COVID-19 Pandemic ]]
Next gig announcement!
We'll join the Spring Celebrations for Bright Field Spring 2020 at The Globe at Hay on 24th April!
From now on you can refer to us as Pagan-Prog Titans.
"Folk's May Queen LISA KNAPP ("a fascinating folk artist" – Guardian, "excitingly daring and enlightened" – Mojo, "fearlessly original" – fRoots), playing from her 5-star acclaimed album 'Til April Is Dead…A Garland Of May, as well as older songs and new material…
Acclaimed Welsh borders writer and nature champion TOM BULLOUGH, author of Addlands ("a quiet rural novel of enormous power" – Financial Times, "the prose glimmers and shimmers" – The Spectator)
Much-loved local pagan-prog titans MOON GOOSE ("Cambrian psychedelia" – Stuart Maconie, BBC, "big and boisterous" – Bethan Elfyn, BBC Radio)…
Plus live art by Swansea's CATRIN SARAN JAMES, an opening welcome from Hereford's BUSHELBAG CAROLLERS and sun-struck tunes from the brilliant WEIRDSHIRE DJS."
Tickets are on sale here: https://www.ticketsource.co.uk/…/…/2020-04-24/20:00/t-vddygv