20 July 2020 - in
We have a brand new EP coming up on 15th September!
We're super excited to announce that our next EP will be released on 15th September 2020.
The Wax Monster Lives Behind the First Rows of Trees occupies a liminal space: between EP and album*, between Iowa and Hanoi, between druid and mushroom, between life before COVID and life after it.
*It's 5 tracks, but 9.
Presales are now open! You can get it on Bandcamp: https://moongoosecult.bandcamp.com/album/the-wax-monster-lives-behind-the-first-row-of-trees
The first pressing limited edition on Orange Vinyl will come as a package with a 30mn Live CD from our gig at the 17th Dream of Dr Sardonicus last year in Cardigan. Limited to 300 units.
We hope you'll like it! Stay safe.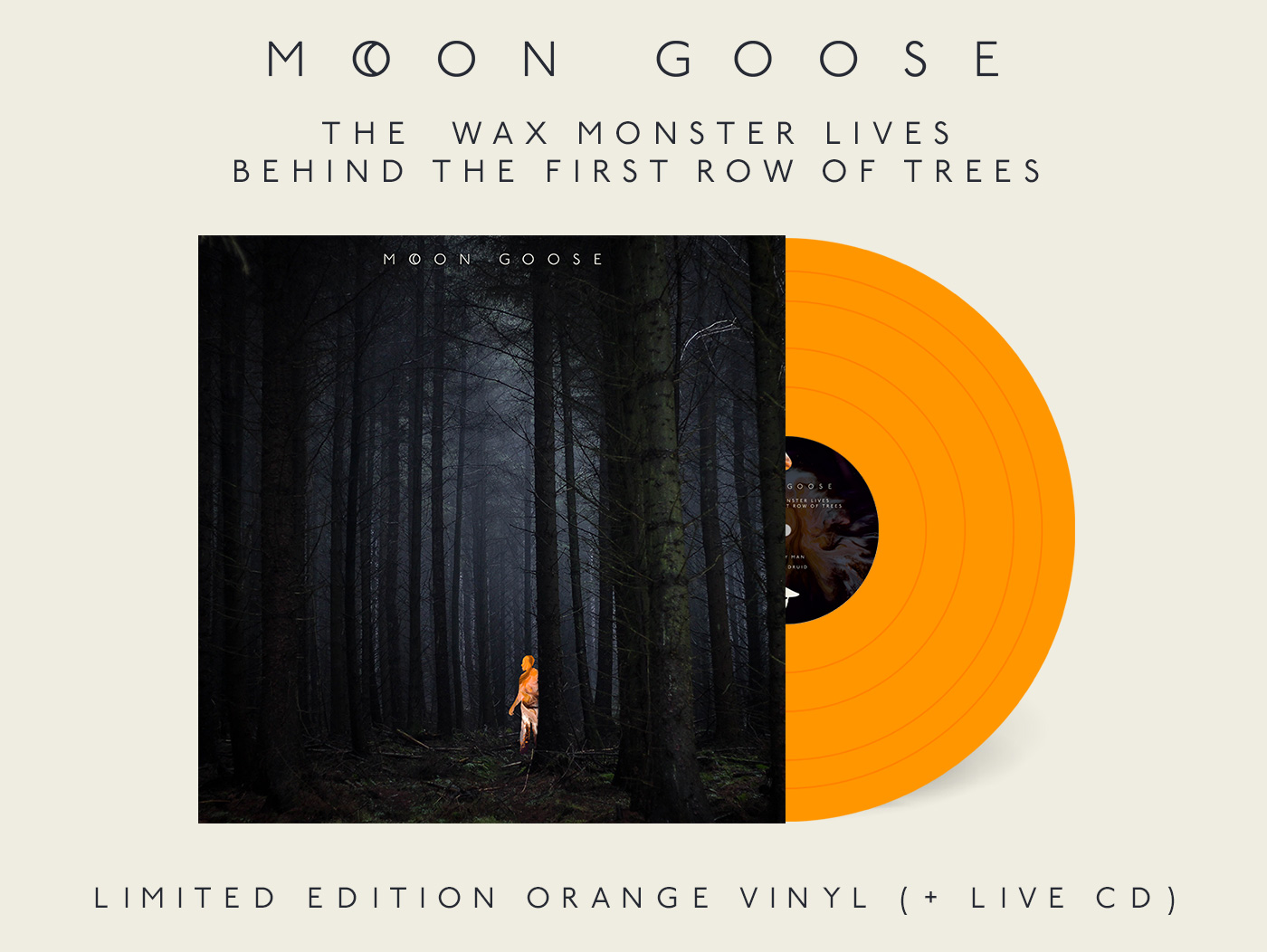 16 June 2020 - in
Following a few requests, we're super psyched to add 3 posters to our bandcamp page, including a new artwork entitled 'Psych Geese of the Purple Sun', the poster from the Source Code Release Party last year (Sacred Goose of Ra), and another gig art from one of our first gigs at the Globe (Moon Goose Cult). ☀️
All 3 have been designed by Antoine (Lapin Blanc) and will be printed on A2 (that's roughly 40x60cm, or 16.53 x 23.39 inches) heavy stock matte paper. 👨‍🏫
Each poster is a fiver! Shipping by the end of the month. Time to add some weirdness to your walls. 🤯
https://moongoosecult.bandcamp.com/mer…/psyched-goose-poster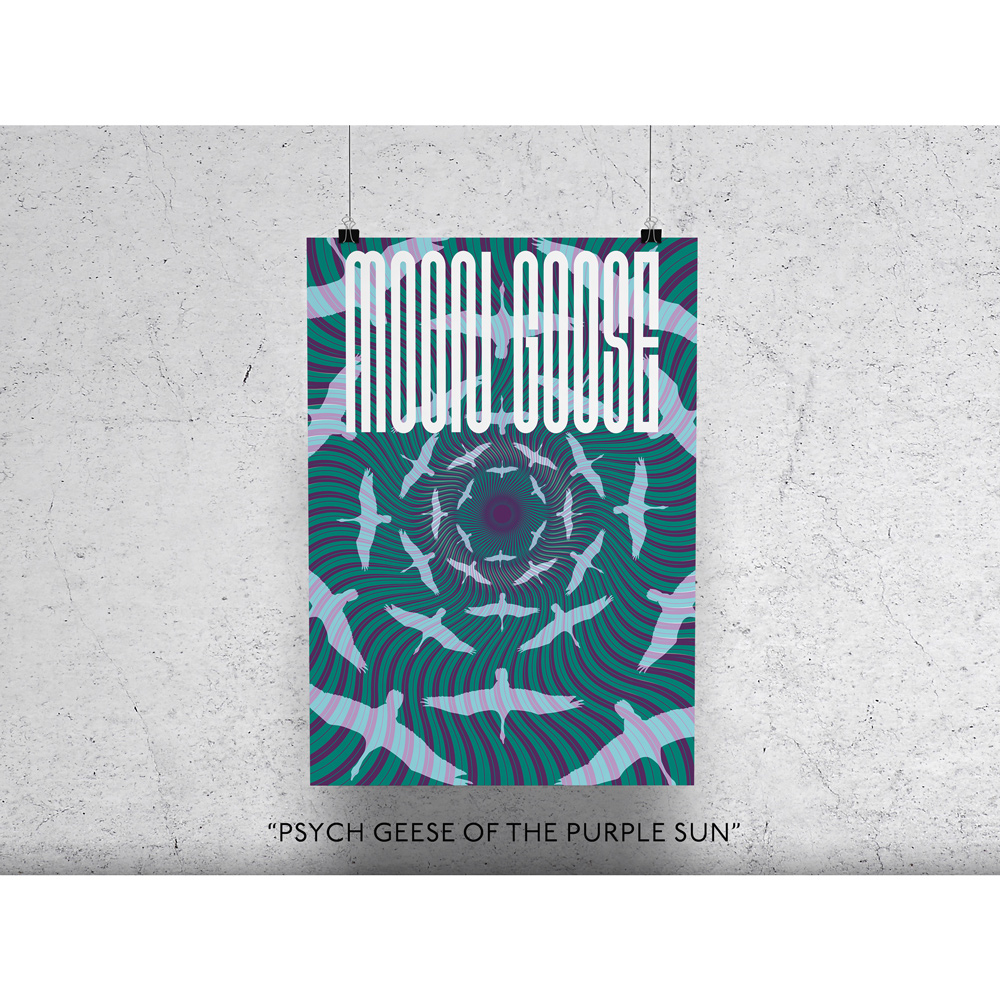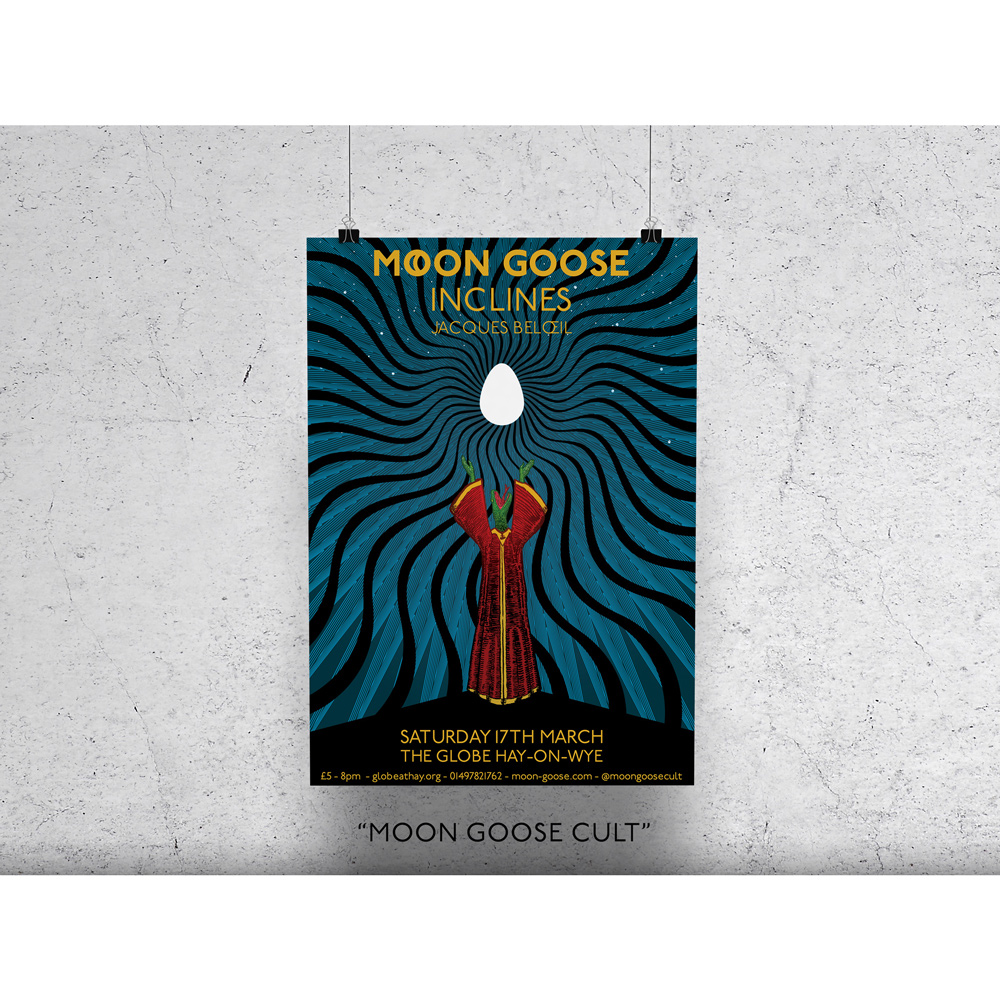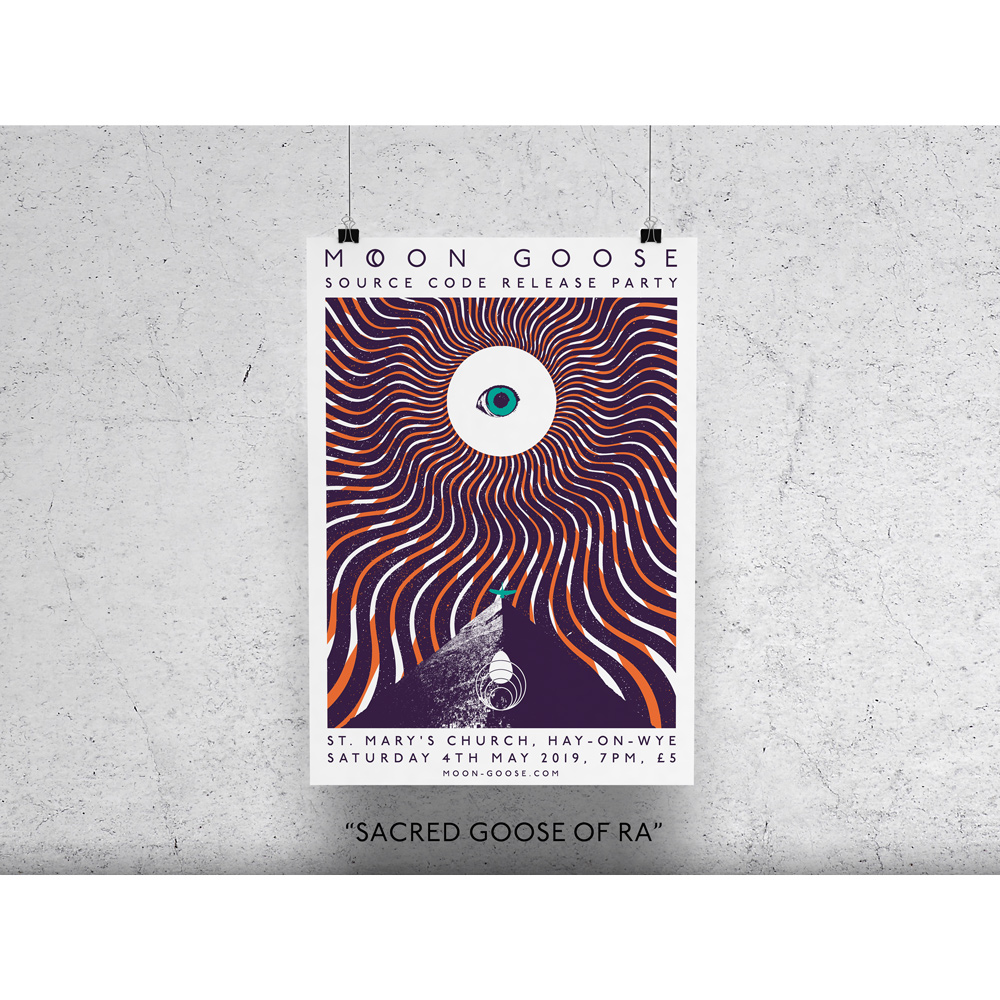 4 May 2020 - in
Last week we were supposed to finish recording our second album at AR Studio. We also should have played the Globe for BrightField Spring Edition with a bunch of really cool people. Last month we missed an awesome gig that has already been reported for March next year! (more on that later)
But instead of dwelling on all that, let's focus on the fact that we're all fine and active. We've been sending each other bits of stems and whatnot and even if it really feels unnatural (our music has always happened because we were all in the same room jamming together), it still is something. We might even get a track out of it at the end of the lockdown!
A year ago, we were in a local church in Hay-on-Wye, launching Source Code with our spacesuits, smoke, lights, a choir, a church organ, lots of friends and very nice people.
We talked about making it a yearly event, or on the contrary do a tour in churches. Who knows?
Photos by Juliette, Layla, Billie, Emanation, Lief. Artwork by Lapin Blanc.