news: Category:
live
22 December 2021 - in
Happy solstice to you all!
Gigs are being cancelled again, studio postponed but we couldn't end the year without at least a little something for you, so here is Moon Goose' Greetings from Cardigan, recorded in 2019 for Fruits de Mer's 17th Dream of Doctor Sardonicus.
Mixed and mastered by the one and only Al Ashford.
It's also on youtube and will be on all the other online platforms once they stop headbanging to it and actually publish it.
15 September 2020 - in
Hey folks,
We're quite excited about the release of our Live CD "Greetings From Cardigan" and I hope you are too. 30mn of live Psych Space Rock, recorded at the 17th Dream of Dr Sardonicus in August 2019. Remember gigs? The sweat? The excitement?
This CD is shipped as a bonus for everybody who orders the Limited Orange Edition of our new EP The Wax Monster Lives Behind the First Row of Trees (300ex).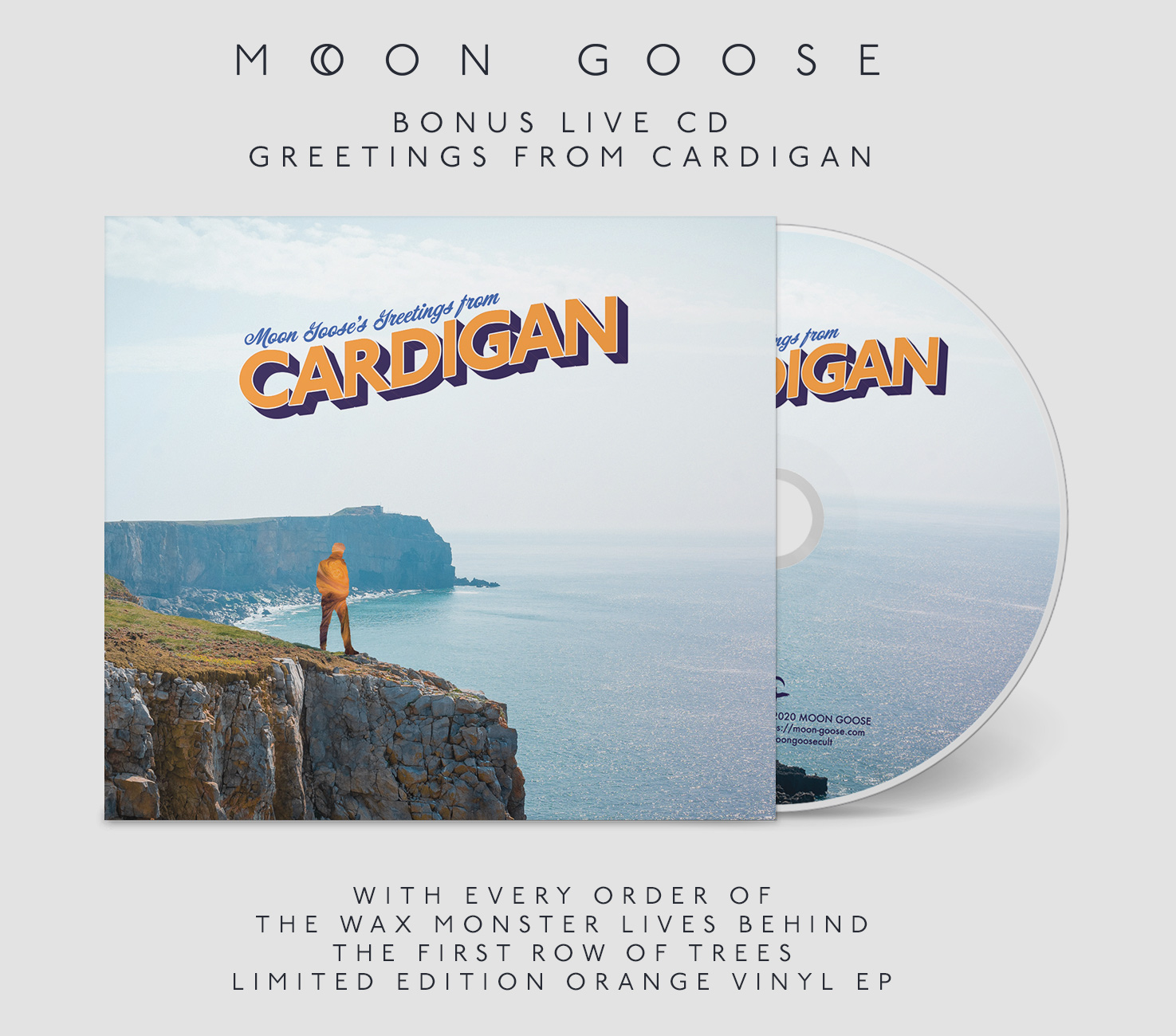 28 January 2020 - in
Electrolene + Le Comte live at the Cellar Bar in Cardigan last summer for the amazing 17th Dream fo Dr Sardonicus!
Video starts with the ending of Electrolene, which will be on our second album and melts into Le Comte, which was on the first one.
We'll be back in Cardigan this summer for the 18th Dream of Dr. Sardonicus and we're sweating already. It was really hot.
You can also get tickets here: https://sendelica.bandcamp.com/…/early-bird-ticket-for-18th…